Professional Rug Cleaning Services in Dublin
Do you wish they could look as good as new again? Our professional rug cleaning services in Dublin are here to handle all your rug cleaning needs.  Let us give your rugs the care they deserve and return them to their former glory.

Get a FREE Quote & Consultation
Fill out the form below to get a same day reply with a quote!
Why Choose Us For Rug Cleaning?
Experienced Cleaners: Our team consists of experienced and professional cleaners with the necessary skills and knowledge to clean any rug.
State-of-the-Art Equipment: We use state-of-the-art equipment to clean your rugs thoroughly and efficiently.
Safe Cleaning Solutions: We use safe and environmentally friendly cleaning solutions to ensure that your rugs are clean and safe for your family and pets.
Guaranteed Results: We guarantee that you will be satisfied with the results of our rug cleaning services.
Competitive Pricing: We offer competitive pricing for all our rug cleaning services.
Effortless Booking in 3 Simple Steps
Request A Quote
Fill in our online form or give us a call to receive a free, no-obligation quote tailored to your needs.
Schedule a Service
Choose a convenient date and time for our professional cleaning team to arrive and transform your space.
Enjoy the Results
Sit back and relax while our experienced cleaners work magic, leaving your property spotless and refreshed.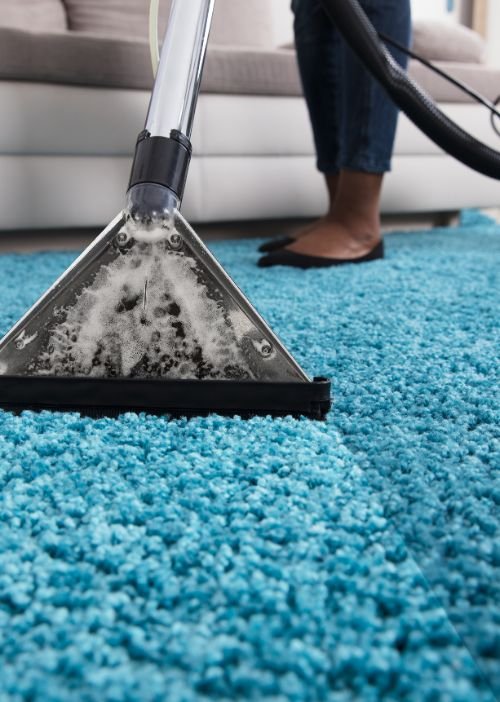 Enhanced Appearance: Regular rug cleaning helps maintain the vibrant colours and intricate patterns of your rugs, ensuring they look their best at all times.
Improved Indoor Air Quality: Rug cleaning removes trapped allergens, dust, and pet dander, which can significantly improve the indoor air quality of your home or office.
Extended Rug Lifespan: Proper cleaning and maintenance can extend the life of your rug, preserving your investment and allowing you to enjoy its beauty for years to come.
Stain Removal: Professional rug cleaning effectively removes stubborn stains and spots, restoring the rug's original appearance and preventing permanent damage.
Odour Elimination: Rug cleaning services include odour treatments that neutralise and eliminate unpleasant smells caused by pets, spills, and mould or mildew growth.
Our Comprehensive Cleaning Services
Ensure a smooth transition and protect your security deposit with our thorough end-of-tenancy cleaning services, designed to meet the highest industry standards.
Revive your carpets and improve the air quality in your home with our advanced carpet cleaning techniques, effectively removing dirt, stains, and allergens.
Eliminate construction dust and debris with our post-renovation cleaning service, allowing you to enjoy the results of your remodelling project fully.
Give your home or office a comprehensive clean with our deep cleaning service, targeting hard-to-reach areas and leaving your space looking and feeling brand new.
Prolong the life of your furniture and enhance its appearance with our upholstery cleaning service, expertly removing stains, dirt, and allergens.
Sleep soundly, knowing your mattress is clean and allergen-free with our professional mattress cleaning service, promoting a healthier environment for a good night's rest.
Deep Clean
We use a deep cleaning process that involves vacuuming, spot cleaning, and washing the rug with water and safe cleaning solutions.
Sanitisation
We use a sanitising treatment that kills bacteria, germs, and odours, leaving your rugs fresh and clean.
Steam Clean
We use high-pressure hot water extraction to lift dirt and grime from the rug fibres.
Dry Clean
We use low-moisture, eco-friendly cleaning agents that are applied and then removed using a specialised vacuum.
Fringe and Edge Detailing
To restore the original look of your rug, we also provide fringe and edge detailing services.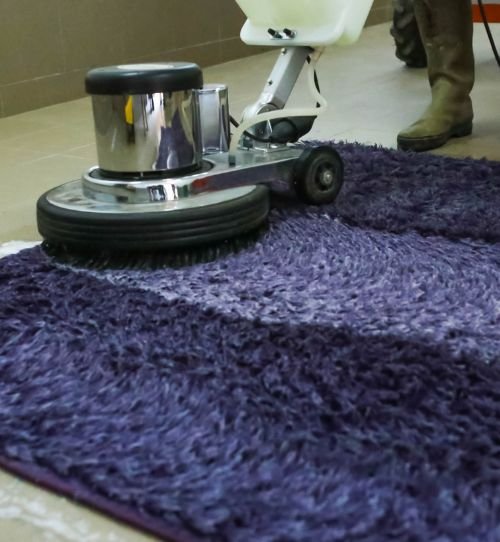 Can't Seem to Keep Your Space Tidy?
Our professional cleaners in Ireland will work their magic, turning chaos into cleanliness. Get in touch with us now for a spotless home you can truly enjoy!
I never realised how dirty my carpets were until I had them cleaned by this company. They looked brand new! The service was friendly and professional, and I couldn't be happier with the results. I will definitely be using them again in the future.
I had a great experience with this company from start to finish. Booking an appointment was easy, and the technician arrived on time and fully prepared. He was friendly and professional and did an amazing job on my carpets. The whole process was hassle-free, and I would definitely recommend this company to anyone looking for high-quality carpet cleaning services.
I have a busy schedule and don't always have time to keep my home as clean as I'd like. That's why I decided to try the deep cleaning service, and I'm so glad I did. The team was efficient and thorough, and they left my home looking and smelling amazing. I'll definitely be a repeat customer!
I recently moved out of my apartment and was worried about getting my deposit back due to the condition of the place. However, the end of tenancy cleaning team from this company did an amazing job! They were very thorough and paid attention to every detail. Not only did I get my deposit back, but the new tenants were also very happy with the cleanliness. I highly recommend this service!
I recently used the after builders cleaning service and was absolutely blown away by the results. The team was professional, efficient and thorough. My home looked like a completely different space after they were finished. I highly recommend this service to anyone who wants to get rid of all the dust and clutter after a renovation.
Frequently Asked Questions
Is it worth it to clean a rug?
Cleaning a rug can improve its appearance, lifespan, and indoor air quality.
How much does it cost to clean two rugs?
The cost of rug cleaning depends on the size and type of rug. Contact us for a free quote.
How can I clean a rug myself?
We do not recommend cleaning a rug yourself as it can damage and cause shrinkage or colour bleeding.
How can I clean my rug like a professional?
Hire a professional rug cleaning service like ours for the best results.
Can you soak a rug to clean it?
We do not recommend soaking a rug to clean it, as it can cause shrinkage and colour bleeding.
Experience Clean Rugs with Our Cleaning Solutions!
Are you ready to give your rugs the care they deserve? Contact us today to book our professional rug cleaning services in Dublin and enjoy the peace of mind that comes with having clean and fresh rugs in your home or office.
Get a FREE Quote & Consultation
Fill out the form below to get a same day reply with a quote!