Premium Cleaning Services in Dublin
Struggling with persistent dirt and grime in your home or office? It's time to put an end to your cleaning woes!
Our cleaning services in Dublin – your ultimate solution for a spotless space.

Don't Settle for Less: Experience the Difference 
We understand the challenges of maintaining a clean environment, particularly in today's fast-paced world where time is of the essence. A cluttered, untidy space can not only negatively impact productivity and efficiency but also contribute to health issues and a decline in overall well-being.
We are also partners with Clean 4u Dublin Carpet Cleaners.
Carpet Cleaning Solutions is here to make a difference. Our comprehensive commercial and domestic cleaning services in Dublin alleviate the stress of maintaining a clean environment. Trust our expert team to deliver exceptional results and bring the sparkle back into your space, giving you the peace of mind you deserve.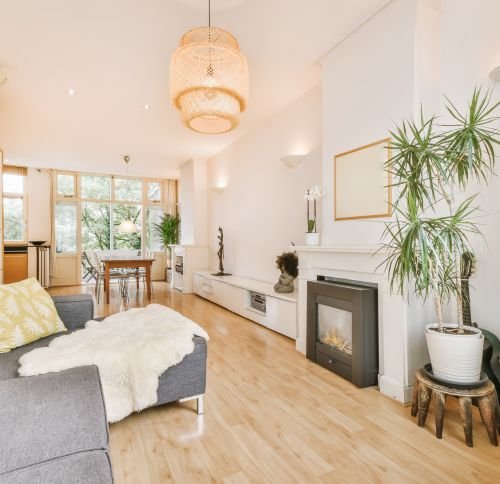 Schedule a Cleaning
Choose a convenient time and date to have your space cleaned by our professionals.
Watch Us Clean
Our skilled cleaners will work diligently to deep clean your space from top to bottom.
Enjoy a Tidy Heaven
Enjoy the feeling of a clean space and breathe easy, knowing you're in good hands.
How Our Cleaning Service Works?
Personalised Consultation
We begin by understanding your unique needs and preferences, ensuring our services are customised to meet your requirements.
Comprehensive Cleaning Solutions
From commercial cleaning services to domestic services, our skilled team covers all aspects of cleaning, guaranteeing a spotless environment.
Cutting-Edge Technologies
We invest in the latest cleaning technologies and methods, ensuring superior results and efficiency.
Eco-Friendly Practices
Our cleaning services in Dublin prioritise the use of eco-friendly products and practices, safeguarding your well-being and the environment.
Unparalleled Customer Support
Your satisfaction is our top priority. Our dedicated team is always available to address any concerns and ensure a seamless experience.
Our Comprehensive Cleaning Services
Ensure a smooth transition and protect your security deposit with our thorough end-of-tenancy cleaning services, designed to meet the highest industry standards.
Revive your carpets and improve the air quality in your home with our advanced carpet cleaning techniques, effectively removing dirt, stains, and allergens.
Eliminate construction dust and debris with our post-renovation cleaning service, allowing you to enjoy the results of your remodelling project fully.
Give your home or office a comprehensive clean with our deep cleaning service, targeting hard-to-reach areas and leaving your space looking and feeling brand new.
Prolong the life of your furniture and enhance its appearance with our upholstery cleaning service, expertly removing stains, dirt, and allergens.
Sleep soundly, knowing your mattress is clean and allergen-free with our professional mattress cleaning service, promoting a healthier environment for a good night's rest.
Can't Seem to Keep Your Space Tidy?
Our professional cleaners in Ireland will work their magic, turning chaos into cleanliness. Get in touch with us now for a spotless home you can truly enjoy!
I never realised how dirty my carpets were until I had them cleaned by this company. They looked brand new! The service was friendly and professional, and I couldn't be happier with the results. I will definitely be using them again in the future.
I had a great experience with this company from start to finish. Booking an appointment was easy, and the technician arrived on time and fully prepared. He was friendly and professional and did an amazing job on my carpets. The whole process was hassle-free, and I would definitely recommend this company to anyone looking for high-quality carpet cleaning services.
I have a busy schedule and don't always have time to keep my home as clean as I'd like. That's why I decided to try the deep cleaning service, and I'm so glad I did. The team was efficient and thorough, and they left my home looking and smelling amazing. I'll definitely be a repeat customer!
I recently moved out of my apartment and was worried about getting my deposit back due to the condition of the place. However, the end of tenancy cleaning team from this company did an amazing job! They were very thorough and paid attention to every detail. Not only did I get my deposit back, but the new tenants were also very happy with the cleanliness. I highly recommend this service!
I recently used the after builders cleaning service and was absolutely blown away by the results. The team was professional, efficient and thorough. My home looked like a completely different space after they were finished. I highly recommend this service to anyone who wants to get rid of all the dust and clutter after a renovation.
Spotless Space, Stress-Free Bliss
Embrace the comfort of an impeccably clean home as our skilled Dublin cleaners work their magic on your space. Entrust your cleaning needs to our experts, and enjoy the freedom to cherish life's precious moments.